McNeill produces market-leading returns through long-term ownership, disciplined capital allocation, an operations-driven acquisition strategy, and a sophisticated approach to asset management. We believe McNeill is capable of outperforming at any point in the economic cycle. Our investment track record affirms this belief. We pursue management-based or capital-driven value-add investments in the hospitality space, with a strategic emphasis on markets with multiple demand drivers, reasonable barriers to entry, strong local economies and quality of life.

McNeill's investment and operating philosophies generate superior value creation strategies and tax-efficient returns compared to other models in our marketplace. We understand and measure investment performance by multiple metrics in order to properly assess the risk/reward profile of investments.
People Serving People in Communities Across the Country
Our Work
Gross Value of Assets Under Management
$500M
Keys Under Management
2927
Courtyard Green Hills
3800 Bedford Avenue, Nashville, Tennessee
Home2 Suites Mobile
1485 Satchel Paige Dr, Mobile, Alabama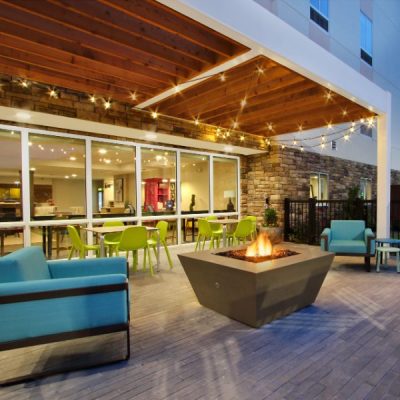 Homewood Suites Athens
750 East Broad Street, Athens, Georgia
McNeill Investment Group Welcomes New VP
Strength in Numbers: The Importance of Being a Great Brand Partner
By Travis Murray
Even though the United States boasts numerous exceptional independent hotels, approximately two-thirds of the country's 60,000 hotels are still associated with a brand. Additionally, the number of rooms being constructed for unaffiliated hotels was only around 30,000 at the end of last year, which is significantly lower than the 131,000 rooms being built for branded and franchised properties. There are many compelling reasons for the predominance of branded properties, both in the United States and globally, some of which will be considered in this column.
Click to learn more.
Read Article
Read Article (pdf)

Hoteliers Ready To Pounce on Opportunities as Debt Markets Dry Up
During the "Views From the Boardroom" panel at the 2023 Americas Lodging Investment Summit Summer Update in Atlanta, McNeill Investment Group CEO Chris Ropko said the economy has effectively been on the brink for the past two years. "'Oh, well the downturn is going to happen in the back half of the year' — I think we all said that last year and the year before," he said. See the full article by clicking either of the links below.

Read Article View Article (pdf)
Get In Touch
Please fill out the form below...
Thank you for contacting us. We will respond to you shortly.